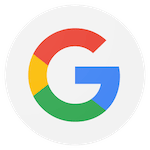 We have had a great experience here at Spangler Jiu Jitsu!!! Our son come 3 times a week. The hands on training from the coaches and Sean really makes a difference. My wife and I highly recommend this Jiu Jitsu training for other kids and families. G Riggs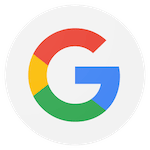 We could not be happier with Spangler Martial Arts! We tried tae kwon do with our son and it was a disaster. The only days he wan't a terror were on sparring days, and those only happened once a month at most! We were told about jiu jitsu from a friend and found Spangler. Sean and Kelly are super nice people and very passionate about what they do. They (and all of the coaches) do a phenomenal job with the kids - even mine when he gets squirrelly. I'll never forget the moment when my kiddo realized that he was SUPPOSED to take the other kid to the mat. He really craves that physical contact and rough and tumble play but this is done in a very safe and controlled environment. He's learning how to lose (and win), how to be respectful to his peers and coaches, and gets a TON of physical activity. We look forward to continuing our journey with Spangler BJJ and see great things in our son's future there.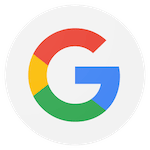 I have been training different forms of martial arts for many years now and have had the opportunity to train in facilities and with coaches all over the country. Spangler BJJ and all their instructors are top notch! Professor Spangler has some great experience and knowledge from BJJ, MMA, and wrestling. The training area is always clean as well as the changing rooms and bathrooms. The environment that has been created is great. Everyone is friendly and here to get better not hurt each other. I have been training here for six months now and multiple times have had upper belt guys take time to teach me while they were rolling with me rather than just killing me all the time. I will be training here for a long time!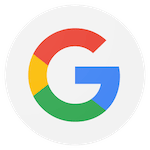 After a decade of training, I was concerned that I may never find my true BJJ home. That all changed nearly two years ago when I walked into Spangler Martial Arts. Professor Spangler is everything I had ever hoped for in a BJJ instructor. He is a strong leader who doesn't entertain nonsense in his academy. Equally important to note, he is very encouraging and deeply committed to helping each and every student achieve success. The atmosphere is welcoming and friendly, with many advanced students who are more than willing to share their time, tips, and techniques.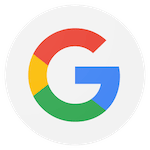 My husband and 3 boys have been going here for almost 6 months. They have learned so much practical Jiu Jitsu and their confidence and skill has improved tremendously. This is a very family friendly environment. Professor Spangler does a great job with the kids.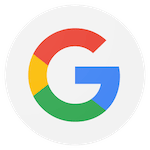 Great environment for kids and adults. Great instruction with expectations regarding behavior and learning. Good mix of hard work and fun.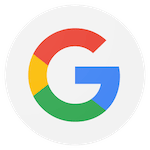 We are very impressed with Spangler BJJ. Our 8 year old daughter has been attending weekly for a few months. She's very small for her age and was avoiding physically challenging activities. We weren't sure she'd go for this, but she LOVES it.

I think we attended two trial classes before joining. Friendly, approachable atmosphere, great community of families.

Professor Sean consistently emphasizes safety, cleanliness and respect. Misbehavior is not tolerated and these children respond to his instruction style better than I could have imagined. He is so clearly passionate about this discipline and it comes across in the instruction. I would encourage anyone to observe his classroom.

Our daughter looks forward to each lesson and seeing her new friends. Her general coordination has noticeably improved and her confidence has surged in unrelated physical activities where her peers were pulling away. This has changed and for that we are very grateful to these awesome people. Thank you!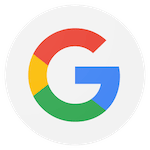 Sean is great! He is super friendly, easy to talk to, respectful, and gives CLEAR instruction. His extensive knowledge in BJJ and passion for the art is evident in his teaching. The academy as a whole follows his lead and helps each other in drills and (for newbies like me) when you're still learning how to roll in general. There are a number of higher belts as well that are all extremely nice and respectful. I find each class challenging and after each one I feel like I've learned so much and can feel/see my progression. Top it off with a clean, new gym, training at this academy has been great. Definitely recommend.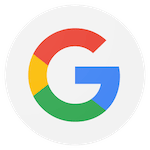 Traveled from Texas to North Carolina for a graduation. We reached out to a few academies in the Fayetteville area, prior to learning of this incredible location! Many places never replied, others decided "outsiders" were not welcome. Very strange, especially within the Jiu Jitsu community.

Spangler was phenomenal! Plenty of mat space, high level black belt instruction, and a true family first atmosphere. Very solid two hours of training on this gorgeous saturday! Great mindset and overall training, rolling, and drills.

If you're anywahere within a few hours of the location, it's well worth your time and travel!

Thanks for everything and we will see you again when we return to North Carolina!
Now *this* is an academy, a place of training in a special field. The instructors / coaches *actually* coach and train and teach my son (and my husband). We've attended other martial arts schools where the instruction was nowhere near the level offered at Spangler BJJ. We were looking for --and definitely found--a school, an academy, where we could learn a serious discipline yet still feel comfortable, welcomed, and part of a family. As a business owner, I value the high level of quality / service that is offered by Coach Sean and Coach Kelly. My son is a black belt in another discipline and started fresh with jiu jitsu, and he loves it. His enthusiasm inspired several of his friends, who favored more traditional sports, to join; and they love it, too!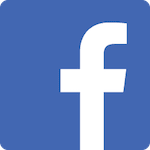 If you live in the area this is the place you want to train. Professor Sean Spangler is an amazing instructor who thrives on teaching martial arts in a way that everyone will learn and grow in this art and achieve their goals. Having been in martial arts for many years when my family and I were moving from New York to North Carolina I reached out to many different people and asked when we got here where is the best place to train? Without hesitation I was told to go to Professor Spangler. When we arrived here I found out that the academy would be around a 45 minute drive from Clayton. We went to many local academies in my area but none of them lived up to the training or atmosphere that we had come to expect until we went to Spangler Martial Arts. After my son's first training session we knew we had found our new home for Jiu Jitsu and could not imagine training anywhere else.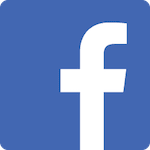 Sean Spangler's style of instruction is clear and concise, and he has a talent for finding just the right tweek you need to make his techniques work for you. The material presented is powerful, and more importantly it really flows together well. Sean has an amazing ability to present in such a way that helps you see the "bigger picture." The teaching methods are also innovative. A strong emphasis is placed on drilling, to build body memory, and continuity, so you can actually make what you learn work on the mat when you go live. The facility is more than adequate, with plenty of matspace to roll. Schedule wise, absolutely the best value in the Triangle, with multiple classes most days(so even if you're busy with work and family, you've got no excuses not to train;)). And perhaps most importantly, the community being built around this school is filled with fantastic, supportive and friendly individuals, all working to be their personal best while building each other up in the process. Very family friendly as well, with kids classes several times a week. All and all, a huge boon to the community.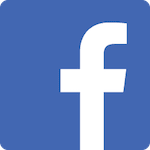 My son has been coming here now for over a year. Sean has such great patience and coaching techniques, I am so impressed in my sons progress. You can tell Sean has a passion for what he does, and I would highly recommend this academy to anyone.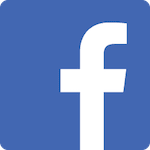 Sean is an excellent instructor who treats anyone who walks through the doors like family! A very nice and clean academy with a great friendly atmosphere. Anyone wanting to train in the Apex-Cary area this is THE place to train!!!!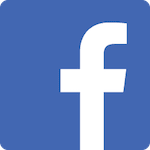 Coach Sean know his stuff, best place in all of NC to train bjj. History, technique, and practical tools all in one package. No other place stands up to this.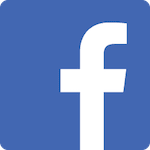 Sean Spangler is an amazing individual. I have had the pleasure to train with him, learn from him, and compete along side him for a few years in Las Vegas. Knowing how passionate Sean is, I know this academy is a great place to train. If anyone is ever in the area, his academy is the place to be.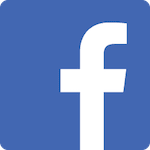 Zenith, noun, the highest point; peak. This is the perfect name for this academy. If you want to reach your peak in Brazilian Jiu Jitsu, Sean Spangler will get you there. He emphasizes the importance of drilling and I am a strong believer in drilling. His classes are structured extremely well and the price is the lowest in the area. The camaraderie at the gym is great and everyone is very respectful. I highly recommend Zenith BJJ!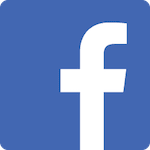 Went to open mat and we drilled and rolled. The whole team was open and chill but was serious when it was time to work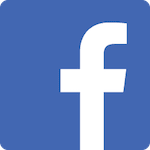 Fantastic instruction and the nicest group of people you will ever meet. Mr. Spangler not only teaches you a multitude of techniques but ways to make those techniques work around your injuries or limitations. You will never regret giving Spangler BJJ a chance.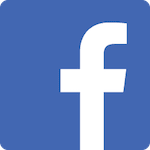 Sean is a great coach and truly good friend for the kids. He is always devoted in all he does that really inspire the kids and make them to be interested in Jiu Jitsu. I high recommend his academy to anyone.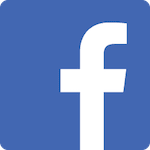 Awesome Brazilian jiu jitsu instruction. Great people who are looking to learn and care about their fellow practitioners. The kids program is a great combination of technical skills and bjj "play" activities that allow the kids to always be learning while having fun.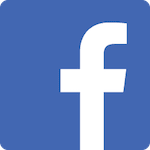 Zenith Jiu Jitsu Academy has quickly become my home away from home. Great instruction (Sean Spangler), great students (a wide variety of ages, sizes, etc) and great facility (clean mats, bathrooms, etc). Instructor Sean Spangler commits himself to helping each student grow and excel at each individual's level and speed. Sean just brought in Jeff Glover for a two day seminar. It was unbelievable and will change my Jiu Jitsu game forever. Thank you Zenith and Thank you Sean.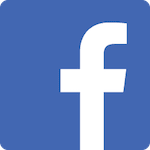 I've had the pleasure to train next to and with Sean Spangler and whenever I'm in NC there's no other place is go but to him to get the best top level training!!! World class on and off the mats!!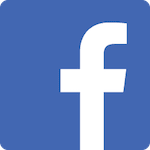 Spangler is one of the best guys out there technically and personally. Try a class and learn from talented, professional, and passionate people who really know their stuff.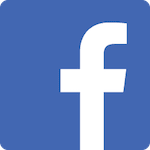 I've had the pleasure of training with Sean Spangler while in Las Vegas at Drysdale's on a few occasions. His knowledge on the mat is matched by the amount of talent he has spent time with on the mats. Which is endless. Sean was choking people out on you tube before computer screens were even flat. He recently stopped by my facility in Oklahoma to train for a few hours while driving nonstop to NC from Vegas to open his new gym. That's passion and commitment to the sport. If you are looking for jiu-jitsu Sean Spangler is an instructor of the highest caliber. He will not only teach you, he will show you how it's done.